Kenyan Providers
KEEF
The civil case was mentioned on 30th October 2017 as indicated earlier.
The Judge directed both parties to file written submission on the main application by MYC4 (Application One: MYC4 seeking the Court to adopt the Arbitration Award and issue a Judgement/Decree).
The Parties(KEEF,Daniel Kimani ,Cyrus Komu on one side and MYC4 on the otherside) will appear again before the Judge on 22nd January 2018 for further direction.
The criminal case  in Kiambu High Court, Police Case file KIAMBU P/STN .PCR NO.275/2017 wherein Mr Damiel Kimani and Mr Simon Kamau has been charged , came  up for mention on 11th September as indicated earlier.The Judge however adjourned the case to 25th January 2018.
MYC4 remains  optimistic that our legal team together with the state prosecutors are well prepared and that in the course of 2018 both cases will come to logical conclusion and justice served eventually.
More updates will be shared in our subsequent blog updates.
Milango
MYC4's  legal team is yet to finalize  the process of preparing a legal proceeding against Milango Financial Services and guarantors(Directors)  . Details will be shared in subsequent blog updates.
Yehu
Yehu  has to date continued to making monthly repayments in line with an out of court settlement agreement entered in June 2017.
Jubilant Kenya Limited
Jubilant failed to honor its obligations despite many follow ups and an out of Court settlement agreement registered in the High Court .
MYC4's  legal team  has since given  instructions to a  firm of auctioneers to execute recovery against Jubilant Plc Kenya pursuant to the Court Judgement issued by The High Court .
The Auctioneers has since made  recovery and proclamation of  assets(a vehicle and Office furniture) at  Jubilant Plc premises upon expiry of notice period.
The recovered good are held under safe custody awaiting disposal and proceeds therefrom will be paid back to investors.
MYC4 will pursue legal means to recover the remaining  outstanding as will be advised by our lawyers.
Further developments on the matter will be shared in our subsequent update.
Tanzania Providers
Mtaji
Our lawyers have since lodged a  civil case in the High Court of Tanzania  and anytime Mtaji Credit and Damasi Massawe will be served with sermons to appear in Court.
More details will be shared in our subsequent updates as the case proceeds in Court.
BELITA
MYC4 is still working hard to find a way of collecting the outstanding loans from BELITA. Any developments will be shared going forward .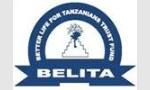 DECEMBER 2017 HOLIDAYS
We take this opportunity to wish all of you a merry Christmas and Happy New Year 2018
Myc4 offices will remain closed during this period of festivities starting 15th December and shall reopen on 8th January 2018.